An Afternoon Tea with Member, Mark Blackburne, who will give a talk on The Golden Age of the Ocean Liner
---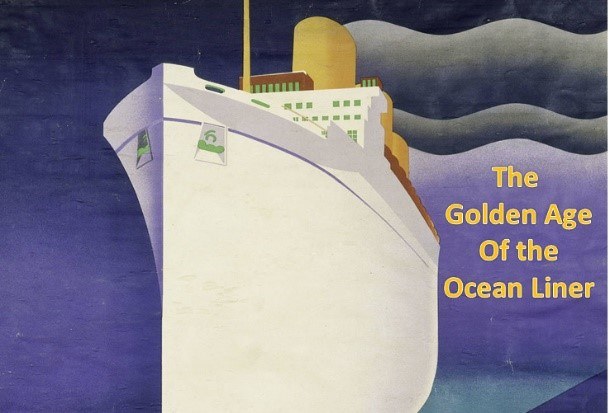 Format
£25 per person, to include a chilled glass of Cava, talk & afternoon tea
Event commences at 2.15pm, Afternoon Tea served post presentation at 3.45
'By ticket only'
Other Information
In 1907, the Cunard leviathans Mauritania and Lusitania sparked a revolution in the shipping industry which at that time was dominated by the lucrative north Atlantic route between Europe and America. This stretch of water became the most hotly contested shipping route in the world with various firms such as Cunard, White Star, Hamburg America and United States line all vying for a slice of the multi-million-dollar passenger market and the prestige of the fastest crossing by the largest and most luxurious liner.
This race continued right up to the mid-1950s; its end heralded by the first non-stop transatlantic commercial jet flight between London and New York and was truly over by the introduction of the QE2 - the last liner specifically designed for the North Atlantic crossing.
Join member Mark Blackburne as he takes us on an illustrated exploration of this most iconic and uniquely stylish era of international travel whilst touching on the lives of those people, rich and poor, who came to sail on these greyhounds of the sea.