Antiques Roadshow and Afternoon Tea at the Club
---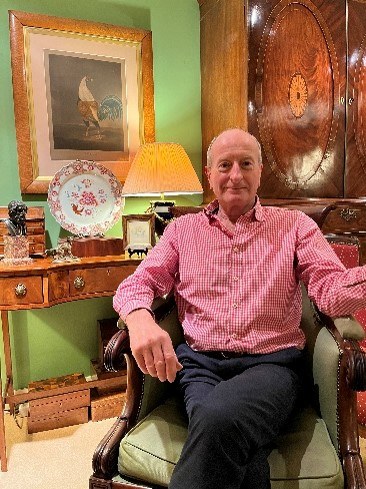 Format
A first of its kind event in the Ulster Reform Club.

14:15 URC Antiques Show
15:30 Afternoon Tea
Please book your ticket in advance with Christina, as well as registering interest in bringing along one of your antiques.
Once you have registered there will be a follow up e mail explaining what you need to do to register to get your small piece of (transportable) furniture reviewed and how to bring it in to the Club.
£20 per person 'By Ticket Only'

Other Information
Rupert MacHenry, one of Northern Ireland's most experienced and knowledgeable Antique Dealers and a past Vice President of the Irish Antique Dealers' Association, will host an Antiques Roadshow in the Club.

The session will be a lively and interactive one where Rupert will share some of his knowledge by reviewing and discussing antiques which attendees bring on the day. In order to cover a wide range of items and interests, we plan to pre-select up to 20 items in advance, so we are asking you to email us now with details of an antique treasure that you would like to find out more about. Where did it come from? Who made it? What was it used for? Every piece tells a story and we anticipate that this will be an enjoyable and informative part of the afternoon, lasting for about an hour.