Arts Society - viewing of RUA Diploma Collection with RUA President, Dan Dowling
---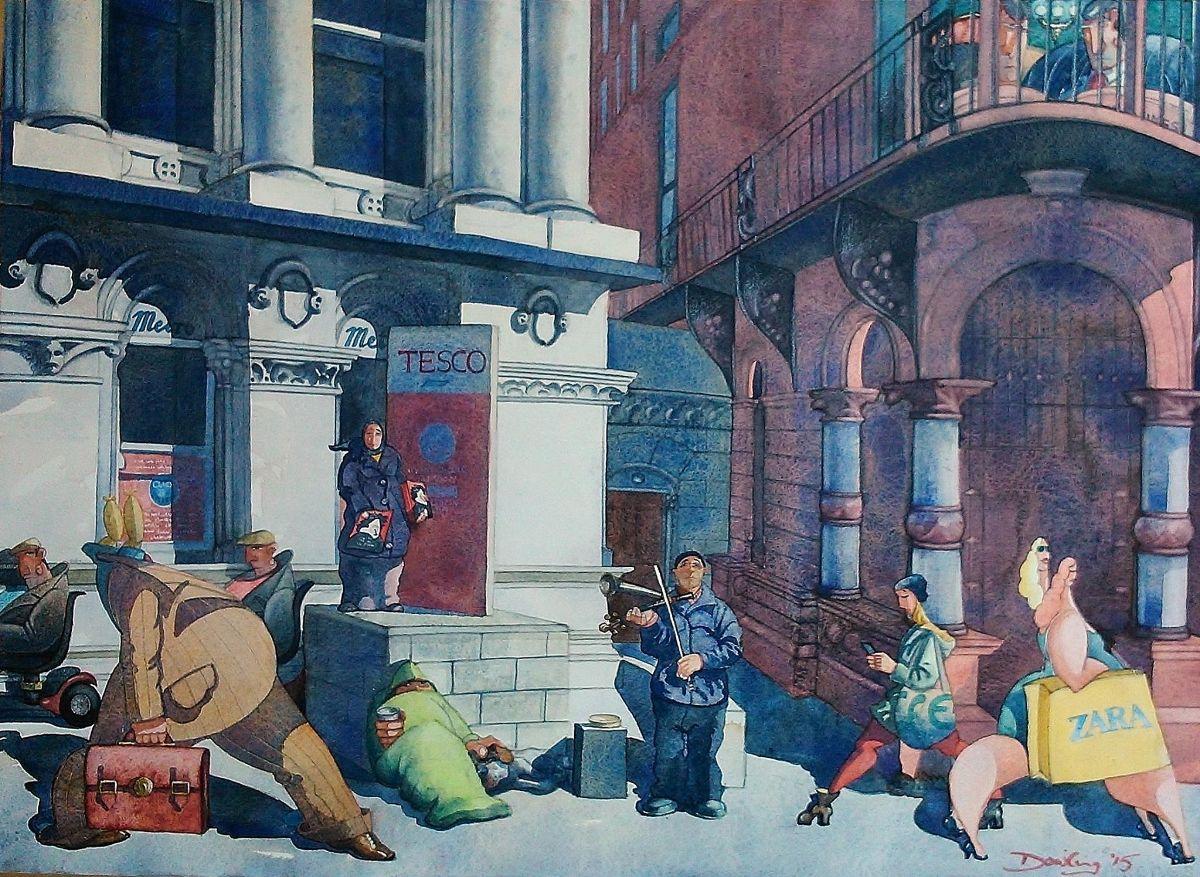 Format
For the event we will have a private viewing of the RUA Diploma Collection at their offices in Rosemary Street, before coming back to the Club for lunch
Format:
Arrive 11.00 Tea and coffee available to purchase in the Reading Room
Talk in Alpha House 11.30
Return to Ulster Reform Club for lunch at 13:00
Please advise, when booking, if you intend to return to the Club for lunch and if you have any special dietary requirements.
As we do not ask for payment in advance it is important that you keep us advised of any changes to your booking.
Other Information
Dan Dowling was born and educated in Belfast. After studying maths and physics and joining a bank, he decided to pursue his dream of becoming a full-time artist. In his early work his images were of everyday life in his native North Belfast. He developed a distinctive figurative and narrative style. An Award from the Arts Council NI allowed him to travel to Spain and spend three months working in Barcelona. Commercial success allowed him to return to Spain and then Italy. He became an observer of life, a people watcher. In his current work he has not abandoned the figurative style but colour, space and texture have become more important, and he continues to take inspiration from his own life experiences. Dan Dowling has exhibited in Belfast, Dublin and Barcelona and is an associate of the Royal Ulster Academy of Arts. Now as President he oversees their annual exhibition in the Ulster Museum, now in its 141st year.