Guest Speaker Lunch with Professor Hal Sosabowski
---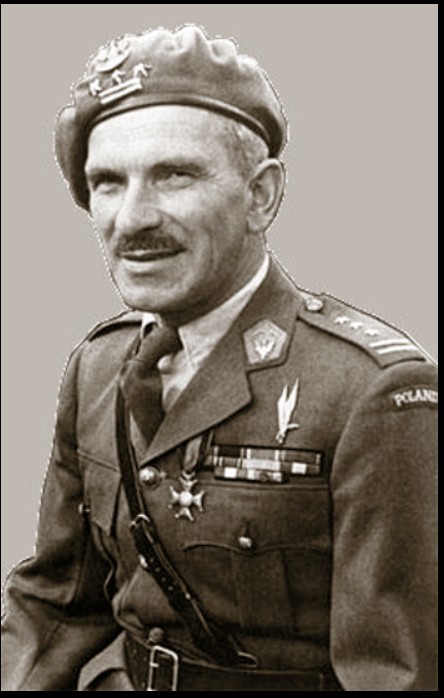 Format
Luncheon served at 1.00 p.m. followed by our speaker, Professor Hal Sosabowski.
£25 per person
"by ticket only"

Menu
Wild Mushroom & Whisky Soup with crusty Bread
Roast Pork Loin, Stuffing, Apple sauce
Chef's selection of Vegetables and Potatoes
Freshly ground & brewed Coffee
Other Information
Professor Hal Sosabowski is the great-grandson of General Stanislaw Sosabowski and 8th May 2022 will mark the 130th anniversary of the General's birth.
The General led the Polish Airborne Brigade at Arnhem and was played by Gene Hackman in the 1977 film, 'A Bridge Too Far'.
Many of the training techniques developed by the Poles were later adopted by the British Airborne Divisions.

Hal's grandfather, the General's son, remained in Poland during the war and fought in the Warsaw Uprising in 1944.

Hal now gives talks on his two famous ancestors and the wider role of the Polish contingents during the war and how they were treated afterwards.
Professor Hal holds a Chair in the Public Understanding of Science at the University of Brighton. He was the first scientist ever to be allowed to do explosive demonstrations in the House of Commons in 2011 and again in 2013. Unlike Guy Fawkes, Prof Hal's explosives DID go off!