The President's Dinner
---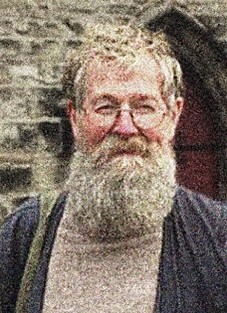 Format
A member only event and the highlight of the Club's Social Calendar!
Members meet at around 7pm and partake of a drink or two in the Members' Bar, prior to moving into the Dining Room to enjoy dinner. This is followed by the President's invited Guest Speaker, Marcus Patton, who will give the toast to the Club.
Dress: Black Tie
Reception: from 7pm
Dinner: 7.30pm
£65 per person, including reception drink, seven-course dinner, wine and port with meal
'By ticket only'
Menu
Pan-fried Quail Breast, Quail Leg Roulade, Celeriac Purée, Chanterelles
Demi-tasse Carrot & Coriander Soup
Slow-cooked Shortrib of Beef
Chef's selection of seasonal Vegetables & Potatoes
Lemon Posset, Raspberry, Honeycomb, Meringue pieces
Selection of Irish Cheese
Freshly ground & brewed Coffee
Other Information
Marcus Patton trained as an architect and for nearly forty years was director of the building preservation trust Hearth. However, before that he was a second-hand bookseller and briefly a planner, and he has drawn buildings in every county of Ireland and many parts of Great Britain and further afield. His posters for the Ulster Orchestra are well known to classical music lovers, and his cartoons have appeared in a variety of magazines. His most recent book, The Plague Year, was a collection of political cartoons recording how we dealt with Covid.
Probably best known as a conservationist, Marcus has been on the committee of the Ulster Architectural Heritage Society since 1980 and has written several books for it, notably Central Belfast: An Historical Gazetteer, combining his enthusiasm for old buildings with his interest in social history. However, his real passion is music, and he is currently trying to learn the French horn - though he will not be inflicting that on anyone tonight.