A truly majestic Evening!!
---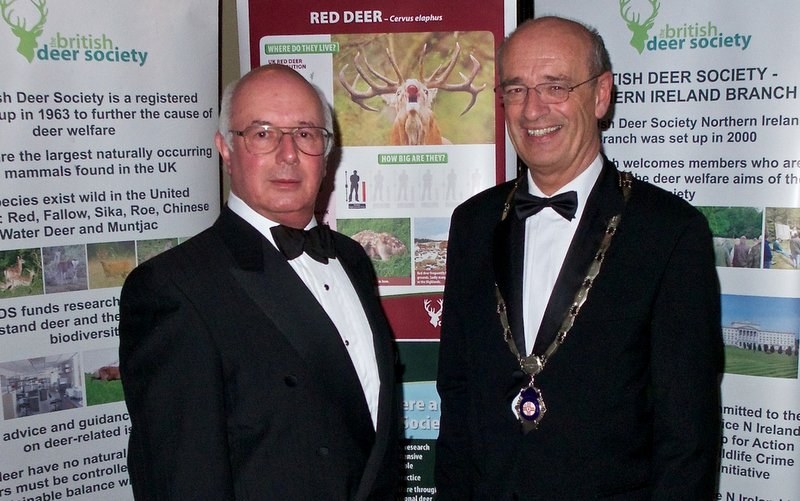 On Thusday 26th November, in association with the NI branch of the British Deer Society we hosted our annual game Dinner.
This splendid, black tie event, which is limited to 40 attendees, has become a real gem in the Club's social calender. Following pre-dinner drinks our Member, Mr Greg Kane gave an informative and entertaining talk on the work of the British Deer Society.
Everyone then sat down to enjoy the banquet. The Club is delighted that the ballot run, at the Society's request, in favour of St Anne's Cathedral Black Santa Appeal raised in excess of £1000!
Photo: Mr Greg Kane and Mr Arthur Henderson , President