Food, Drink & First Aid- We have all bases covered!
---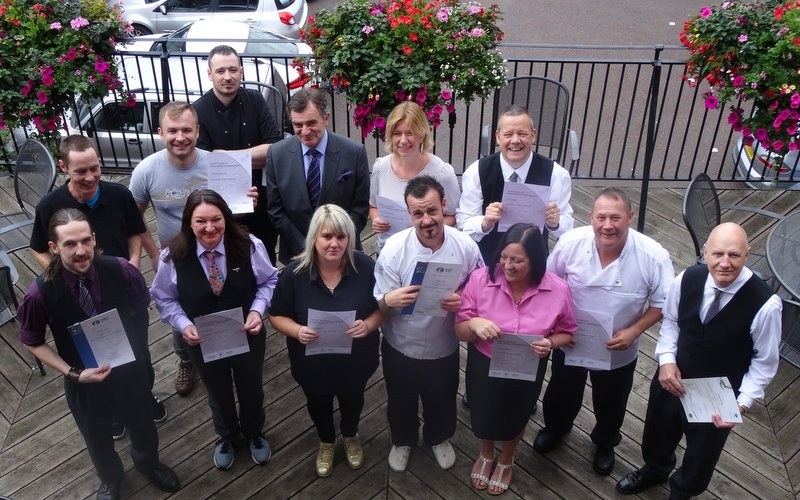 The Club takes the welfare of Members and the ongoing development of staff very seriously. In line with this the President proudly presented a bumper crop of certificates (29 to be precise!) to the team last week.
There were qualifications achieved in Food Safety, Emergency First Aid at Work, AED operation and very importantly Wines & Spirits! Particular congratulations to our Bar Steward, Bryan Boomer for gaining all 4!
Level 2 Award in Food Safety in Catering: Bryan Boomer Andrew Brown Paul Buchanan Sean Bunting Amanda Greer William Houston Carol Hyman Lorraine Hyman Christina Johnston Mateusz Kowalski Marian Mullan Colin Smart
AoFAQ Level 2 – Emergency First Aid at Work: Bryan Boomer Craig Cruise Paul Buchanan Amanda Greer James Gowdy Lorraine Hyman Mike Wood
Certificate of Competency – AED Operator Bryan Boomer Craig Cruise Paul Buchanan Amanda Greer Lorraine Hyman Mike Wood James Gowdy
WSET Level 2 Award in Wines and Spirits (both passed with Merit – 80%): Bryan Boomer Craig Cruise