The Gathering of the Clubs!
---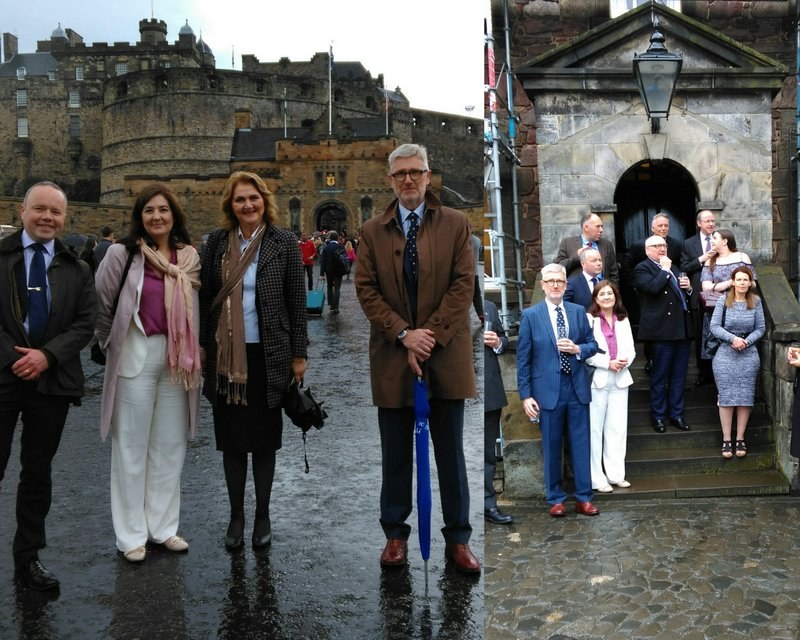 The New Club, Edinburgh hosted our biannual Northern UK & Ireland Club Secretaries meeting on Monday, 22nd May.
Prior to the meeting Colonel Andrew Campbell – Secretary of The New Club kindly hosted our group, spouses/partners along with the Secretaries of The RAF, East India and Caledonian Clubs for lunch in the Officers Mess, Edinburgh Castle.
And yes it rained, but a very enjoyable and sociable lunch was enjoyed by all.
Alex
Photo: Main Picture L – R David Devennie – Northern Counties Club, Newcastle upon Tyne Catherine Murphy – Kildare Street University Club, Dublin Myra Ramsey – Western Club, Glasgow. The other photo is of everyone outside the Officers Mess waiting on the one o'clock gun firing.