Ulster Reform Club remembers
---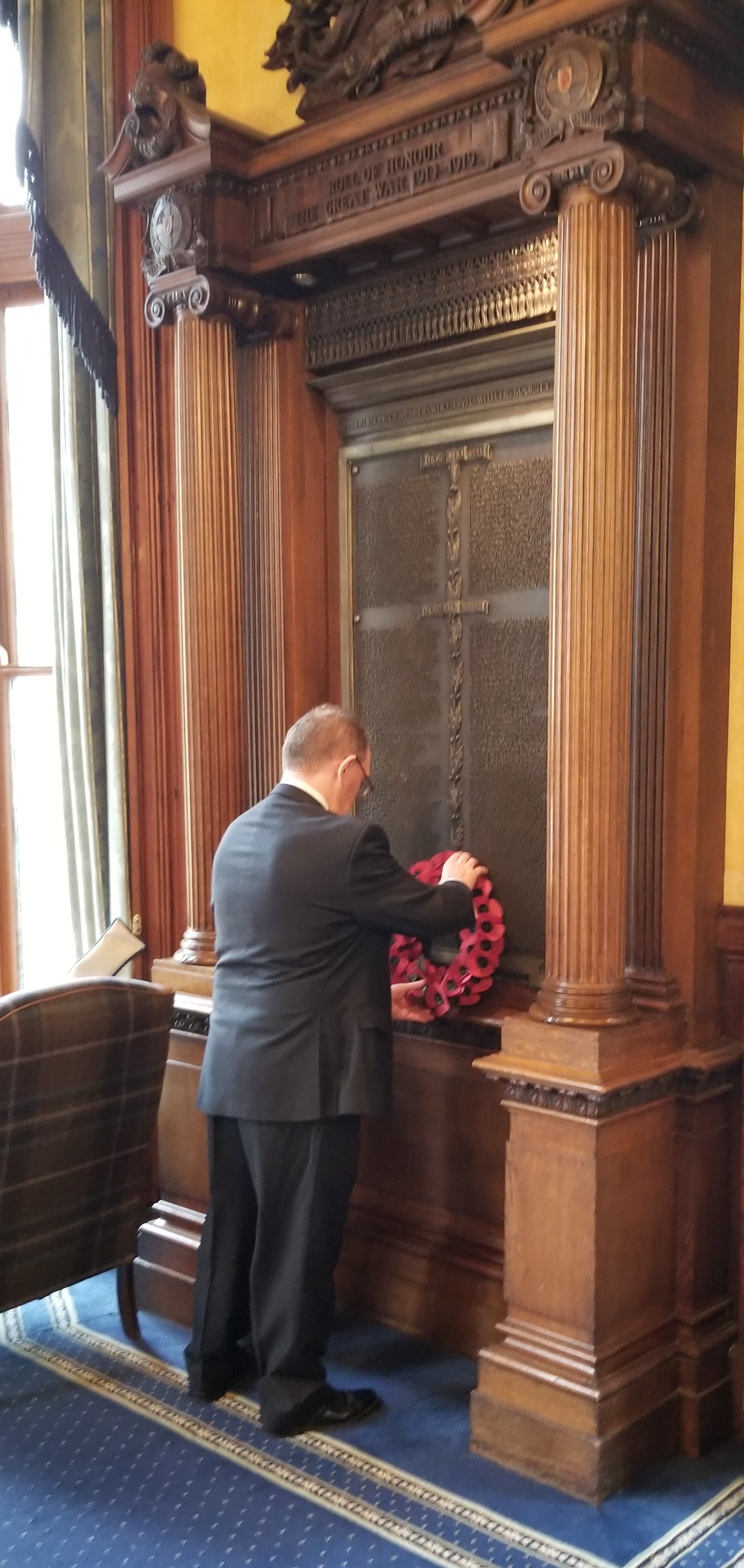 Even though the Club is closed for business at this time, today was deemed too important to go unrecognised. We were unable to hold our traditional Remembrance Day service but on 11th November 2020 at 11.00 a.m. the General Manager was joined by Senior Vice President, Michael Copeland, and Junior Vice President, Chris Sherry in the Club's Reading Room.
Mr Copeland led the prayers in a short service to commemorate those Club Members and all who have lost their lives in the service of their country.
We will remember them.